Cork material in cylinder housing
04-25-2013, 12:57 AM
Cork material in cylinder housing
I have a 2002 Mercury Grand Marquis. About a year ago, I replaced the spark plugs. Cylinder #7 had what appeared to be some sort of cork material in the spark plug housing. Just enough so that I wasn't able to get a socket around it. I eventually removed enough of the material to get a socket on the plug. I was careful to remove all the material before removing the plug. I replaced all the plugs and everything was running fine. About 2-weeks later, my MIL reported that cylinder #7 was misfiring. I replaced the plug and check the COP and FI which all worked fine.

Any idea what that cork material was used for?
04-25-2013, 05:25 AM
Garner
Administrator


Posts: 1,324
Joined: Nov 2008
Reputation: 0
RE: Cork material in cylinder housing
What engine?

I would guess that the spark plugs are down in a recess in the valve cover? The cork material would likely be the valve cover gasket that is out of place. Oil usually seeps out of the valve cover and accumulates around the spark plug.
If the engine has a different configuration there may be something different going on.

Please get back to us.
---
Thanks for using the forum,
Garner

Interested in Mining? Look here: Coal Mining, PA
04-25-2013, 11:23 PM
Rupe
Administrator


Posts: 3,707
Joined: Jun 2007
Reputation: 6
RE: Cork material in cylinder housing
Could the stray material be the cushion / insulator from inside a plug socket that may have been left behind after the last guy changed the plugs? I have seen that more than once over the years!
04-28-2013, 07:37 PM
way2old
Administrator


Posts: 902
Joined: Feb 2007
Reputation: 0
RE: Cork material in cylinder housing
More than likely it is just dirt/dust that has dropped in the hole over the years. Even if it is the 4.6, the dirt can get around the boot. We see it every day.
---
Being way2old is why I need help from younger minds.

Visit here to see our surplus vehicles.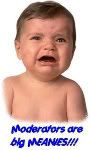 User(s) browsing this thread: 1 Guest(s)