Removing the Grill on 95 Eagle Vision
10-11-2007, 01:56 PM
Radia964
Junior Member


Posts: 4
Joined: Sep 2007
Reputation: 0
Removing the Grill on 95 Eagle Vision
I need to remove the grille on my 95 Eagle Vision, In the manual
it says the grill is fastened with these plastic "detachable push rivets"
fastened to the fascia. then down lower, the grill seems to be fastened with some other bigger plastic rivets, i'm not familiar with
Is it easy to get the grill off without breaking it?
and how do you get the big bottom rivets out to take the grille off?
appreciate any reply[/size][/color][/font]
10-11-2007, 03:54 PM
way2old
Administrator


Posts: 902
Joined: Feb 2007
Reputation: 0
RE: Removing the Grill on 95 Eagle Vision
You should be able to see some slots in the sides of the center piece. Use a screwdriver to pry them up. If there is no slot, do the same thing. Then you can remove the entire rivet assembly and get your parts loose.
---
Being way2old is why I need help from younger minds.

Visit here to see our surplus vehicles.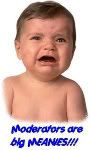 User(s) browsing this thread: 1 Guest(s)