10-09-2012, 06:03 PM
(This post was last modified: 11-16-2012 10:28 PM by Garner.)
won't hold a charge
1990 integra battery will not hold a charge. battery and alternator both test good. car will boost off, after car is turned off will not restart no dash lights no nothing.
10-09-2012, 08:08 PM
way2old
Administrator


Posts: 902
Joined: Feb 2007
Reputation: 0
RE: want hold a charge
Check all the battery terminals and connections. If there is a lot of corrosion or a loose connection, this can happen.
---
Being way2old is why I need help from younger minds.

Visit here to see our surplus vehicles.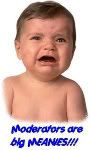 User(s) browsing this thread: 1 Guest(s)