01-12-2012, 01:04 AM
sbrown2175
Junior Member


Posts: 1
Joined: Jan 2012
Reputation: 0
Ecm link problem
Working on a 1994 Buick. Can't get my scanner to read the ecm. Found a blown fuse replaced it. Still can't get scanner to link up. The data link connector is an ODB II.
01-12-2012, 02:13 AM
Lanerjo
Junior Member


Posts: 6
Joined: Jan 2012
Reputation: 0
RE: Ecm link problem
Check with your scanner and make sure it supports that year make and model of vehicle. OBDII was not required until 95-96. It could still be OBDI with an OBDII port
---
Overland Park Auto Repair Mechanic
01-12-2012, 08:07 PM
Garner
Administrator


Posts: 1,324
Joined: Nov 2008
Reputation: 0
Ecm link problem
---
Thanks for using the forum,
Garner

Interested in Mining? Look here: Coal Mining, PA
01-12-2012, 08:55 PM
way2old
Administrator


Posts: 902
Joined: Feb 2007
Reputation: 0
RE: Ecm link problem
On some 1994 and 1995 General Motors products you needed an adapter for the OBD II to the OBD I scan tool. Usually the GM dealer will have one. They are not readily available for private purchase. If the dealer is easy to get along with, they may loan you one. Good luck
---
Being way2old is why I need help from younger minds.

Visit here to see our surplus vehicles.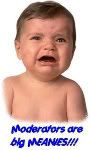 User(s) browsing this thread: 1 Guest(s)