cigarettes lighter socket
10-25-2011, 05:14 PM
armcorsino
Posting Freak


Posts: 120
Joined: Mar 2007
Reputation: 0
cigarettes lighter socket
I have a 1999 nissian altima, i plug a gps in the cigarette lighter socket & it doesn't work, how do you fix this problem, what cause this cigarette lighter socket not to function?
10-25-2011, 07:48 PM
way2old
Administrator


Posts: 902
Joined: Feb 2007
Reputation: 0
RE: cigarettes lighter socket
Check to see if there is voltage going to the socket. Use a test lithe and touch the back center of the socket. If it lights up, either a loose ground wire or a bad connection in the GPS. If there is no current, look for a blown fuse or a power wire unplugged or broken.
---
Being way2old is why I need help from younger minds.

Visit here to see our surplus vehicles.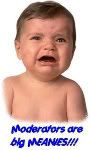 10-25-2011, 09:23 PM
Rupe
Administrator


Posts: 3,707
Joined: Jun 2007
Reputation: 6
RE: cigarettes lighter socket
Let me also add that many lighter sockets have changed in recent years and certain styles just don't make contact with "universal" gadgets. IOW, if you find that you have both power and ground in your socket then you may need to purchase another style socket or one of those deals from Radio Shack that allow you to plug in more than a single item. The point being *IF* another style does make contact that might be the easier route rather than fiddling with another socket assembly.
User(s) browsing this thread: 1 Guest(s)