08-16-2011, 10:43 PM
salamander
Posting Freak


Posts: 114
Joined: May 2007
Reputation: 0
slow moving fuel gauge
Looking for some advice on my wifes '98 maxima- 6 cylinder 3000 engine with 150k miles. The fuel gauge moves extremely slow after we put gas in it. Have noticed this the last 5 or 6 times we go to the filling station.

Sometimes you can add gas and it will take 5-10 minutes for the hand to rise on the gauge. The last couple times she has driven several miles before the gas hand rose. It's not a matter of the needle not moving at all and then suddenly jumping up, but rather it continuously rises, just at an incredibly slow speed. Up until recently the needle would rise immediately upon starting the vehicle.

It has been a long time since the tank was filled, for quite a while now it has not been filled past a quarter or half when we've been at the station. the vehicle also gets driven only a couple times a week. I was thinking that perhaps the slide that the float attaches to in the gas tank has become gummed up or sticky from not being fully immersed most of the time.

I was thinking that perhaps we need to fill the tank all the way the next couple times and add some fuel system cleaner and see if perhaps the float starts to move up the slide easier. Does this make sense? Does this sound like a reasonable scenario?

If this does'nt work, do ya'll have any suggestions for a second step. I don't think that it would be an electrical problem like a broken wire, as the gauge does work, just so slow. I hate to just jump right in to pulling the tank off to check the float or removong the intrument cluster and trying a different gauge without narrowing things down a bit!

Would really appreciate any ideas ya'll may have. Thanks!
08-16-2011, 10:58 PM
(This post was last modified: 08-16-2011 11:00 PM by Rupe.)
Rupe
Administrator


Posts: 3,703
Joined: Jun 2007
Reputation: 6
RE: slow moving fuel gauge
I see you made it back in!

I would try the fuel system cleaner or anything that may also clean injectors but I suspect the real problem is the dash gauges are almost completely made of plastic these days so there is no bearing or jewel type movement within as there was years ago. The plastic, combined with static electricity, draws dust and grime. There is no good cleaner that I can recommend that will not harm the plastic, although if really want to fiddle around I would suggest flipping the dash indicator back and forth a few times with your finger or a Q-tip just to get things moving. Not sure if that's worth the effort.
08-17-2011, 06:51 AM
salamander
Posting Freak


Posts: 114
Joined: May 2007
Reputation: 0
RE: slow moving fuel gauge
Yeah, made it back in, (everything seems to be working fine-Thanks!)

I will try the fuel system and injector cleaner as it can only help everything else and may also help this problem. I understand what you are saying about the dash indicator. Will look at it this evening and check out what the book has to say about getting to the instrument cluster...Try to find out what's involved in actually laying my finger on that indicator!

Thanks for your thoughts, and I will let you know later tonight what I find out.
08-17-2011, 08:50 PM
way2old
Administrator


Posts: 902
Joined: Feb 2007
Reputation: 0
RE: slow moving fuel gauge
Get some Chevron Techroline fuel additive and add to the tank. It helps a lot on Ford sending units. Just a thought.
---
Being way2old is why I need help from younger minds.

Visit here to see our surplus vehicles.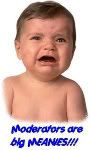 08-22-2011, 06:42 AM
salamander
Posting Freak


Posts: 114
Joined: May 2007
Reputation: 0
RE: slow moving fuel gauge
Took a good look at the dash indicator and don't think I can access the needle without tearing it up. Took the car to the station, added a bottle of injector cleaner and filled the tank all the way. When I turned the key on, the indicator immediately rose to the full position with no hesitation.

I will watch the gauge to see if it acts right as fuel is used and then also how it acts at the next fill up. Kind of frustrating because it will be a slow process-no immediate answers. 15 years ago I could afford to drive the car all day just to burn gas and then fill up again to watch the gas hand...guess those days are gone!

Anyway...thanks for your input, and I will keep you informed over the next week or two as to how it goes and if we come to a resolution or if we need to do something more.
11-20-2011, 01:46 AM
salamander
Posting Freak


Posts: 114
Joined: May 2007
Reputation: 0
RE: slow moving fuel gauge
Hello again, Have'nt posted recently because I wanted to go through several tanks of gas and see how everything worked.

The problem seems to have cleared up. All I have done is run a couple bottles of injector cleaner and fill the tank completely several times. I'm thinking it may have been just some dirt or grime in the indicator that finally got worked loose.

We have been filling the tank all the way instead of just putting $15 or $20 in, thereby letting the indicator and tank float get full range of motion. Even though the car sometimes goes for a week without leaving the driveway, I will go out and start it and let it run till it gets to normal operating temperature every couple of days, just to keep everything flowing and moving. Maybe this all helps.

Anyway, problem seems to be gone and no expensive or labor intensive fixes, so it's all good! Thanks again for y'alls advice and hope everyone is doing well!
11-20-2011, 01:57 AM
Rupe
Administrator


Posts: 3,703
Joined: Jun 2007
Reputation: 6
RE: slow moving fuel gauge
Thanks for posting.

I have a similar situation with a car that doesn't see too many miles and I know the frustration of the time involved (most of it WAITING time) to see if something is "really" fixed.

BTW, someone recently brought it to my attention that some of us do the "$20 a week" bit and staying on the low side of full just encourages condensation in the tank PLUS all of that sloshing around tends to wear the sending unit. For only a few bucks (one shot deal) we can actually fill the tank and then resume the $20 / week bit. That solves several issues for what, another $20? (duh!)

Again, thanks for posting the simple resolution!
User(s) browsing this thread: 1 Guest(s)