01-07-2009, 05:42 PM
neider97
Junior Member


Posts: 1
Joined: Jan 2009
Reputation: 0
starting problem
i have a 2004 infiniti g35 with 3.5l engine on cold start it will start than die i can restart car and it will start but acts like it wants to die for about 5 sec than it will be fine for the rest of the day i have replaced the fuel pressure regulator in the fuel pump module the mass air flow meter tested fine after the car is warmed up there is no check engine light on i'm at a loss i don't know where to go next it dose have proper fuel pressure to
01-07-2009, 08:44 PM
way2old
Administrator


Posts: 902
Joined: Feb 2007
Reputation: 0
RE: starting problem
Might want to look at the Idle Speed Control. Sounds like you may have one that is getting dirty.
---
Being way2old is why I need help from younger minds.

Visit here to see our surplus vehicles.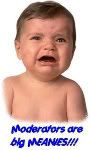 01-11-2009, 09:45 PM
CaryJoeYork
Administrator


Posts: 1,266
Joined: Dec 2006
Reputation: 2
RE: starting problem
Yea,
Sounds like a good throttle body cleaning and IAC cleaning would help.
---
Cary Joe York
Support
User(s) browsing this thread: 1 Guest(s)