03-11-2007, 06:47 PM
95 talon esi wont start
i have a 95 talon esi non-turbo. it wont start. I have no power going to the fuel pump. i replaced the fuel pump relay, asd(mfi) relay still no noise from the pump. I used jumper wires from the battery to the fuel pump and it works. Have no idea where else to look. All the fuses are good. It may be the computer. Hope not it was just replaced 3 months ago. PlZ help!! I am desperate and really need my car for a job interview. And dont know what fuses are what no id for them. I have one in the engine area and on the drivers kick panel. plz shed some light into this also.
THANKS!
03-12-2007, 08:56 AM
way2old
Administrator


Posts: 902
Joined: Feb 2007
Reputation: 0
RE: 95 talon esi wont start
---
Being way2old is why I need help from younger minds.

Visit here to see our surplus vehicles.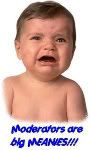 03-12-2007, 05:38 PM
CaryJoeYork
Administrator


Posts: 1,266
Joined: Dec 2006
Reputation: 2
RE: 95 talon esi wont start
You said if you run power to the pump yourself the pump works and you have pressure the engine. Will the car start and run then?
---
Cary Joe York
Support
User(s) browsing this thread: 1 Guest(s)